Welcome.
We are the SKRAPS. A group of kids that "play a little of this and, a little of that."



Members:



CYNTHIA

MARCUS

SHA'RONE

CRISTINA

CLARIBEL

SARAH



We all will be attending college in the fall, dates of shows will be made durring our breaks.This will be handled by our wonderful manager



ANDY

Om Mani Padme Hum
Dedication of Merit
By this merit, may all obtain omniscience;
May it defeat the enemy, wrongdoing;
From the stormy waves of birth,
old age, sickness and death,
From the ocean of samsara,
may we free all beings.

Yes, we do have responsibilties
All of the members of the SKRAPS have their own page in here and they will be updated and changed often. We are in the process of moving and starting classes soon but Andy sayd he will keep booking shows so keep an ear, eye, and nose open for us.

BAND-AID CORNER

Here is where our band-aids will be talking about some moments with the band. Our top Aid is going to art school in Milwaukee we wish her all the best.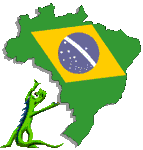 Next tour I demand we goto Brazil
If you want to write to us you can do so the link below. It may take some time to get a reply but try it anyways, you never know what could happen.
Write to us